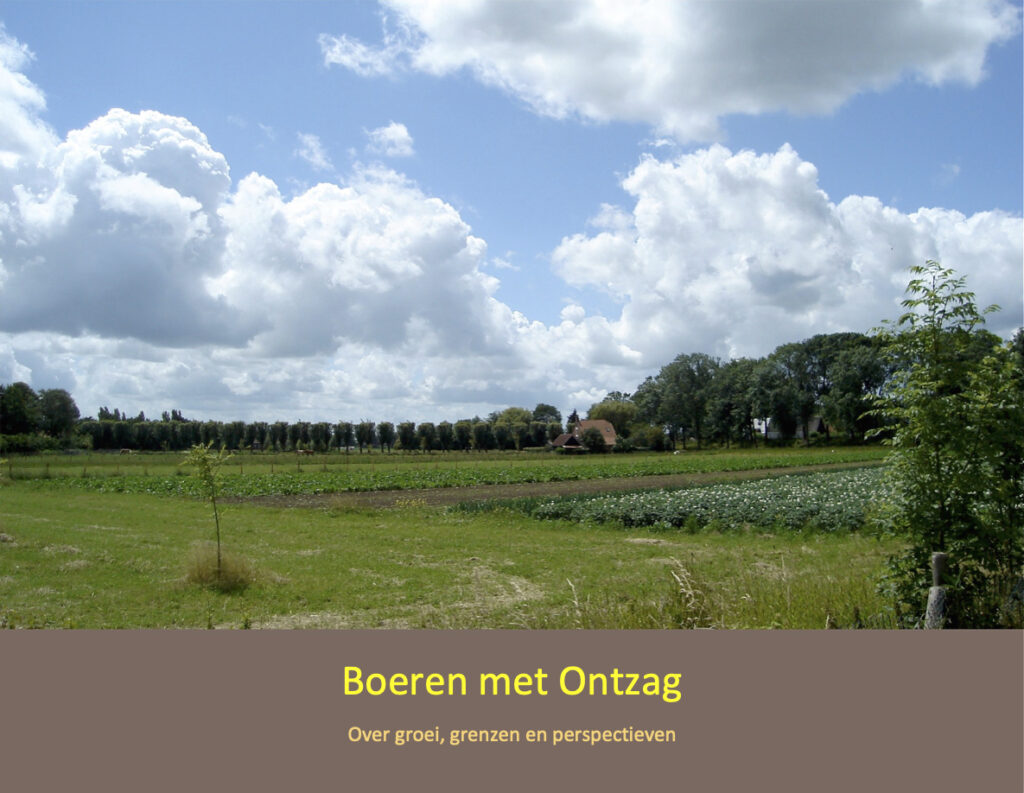 Please note, this is the Dutch booklet 'Boeren met Ontzag'. The English version is only available as an e-book.
For the Dutch booklet you only pay shipping costs.
Please enter your details here to order the Dutch booklet. You will receive an email with an invoice for the shipping costs. After your payment the booklet will be sent to you.